Read more: The Continuum distinguishes itself with iconic development on two freehold lands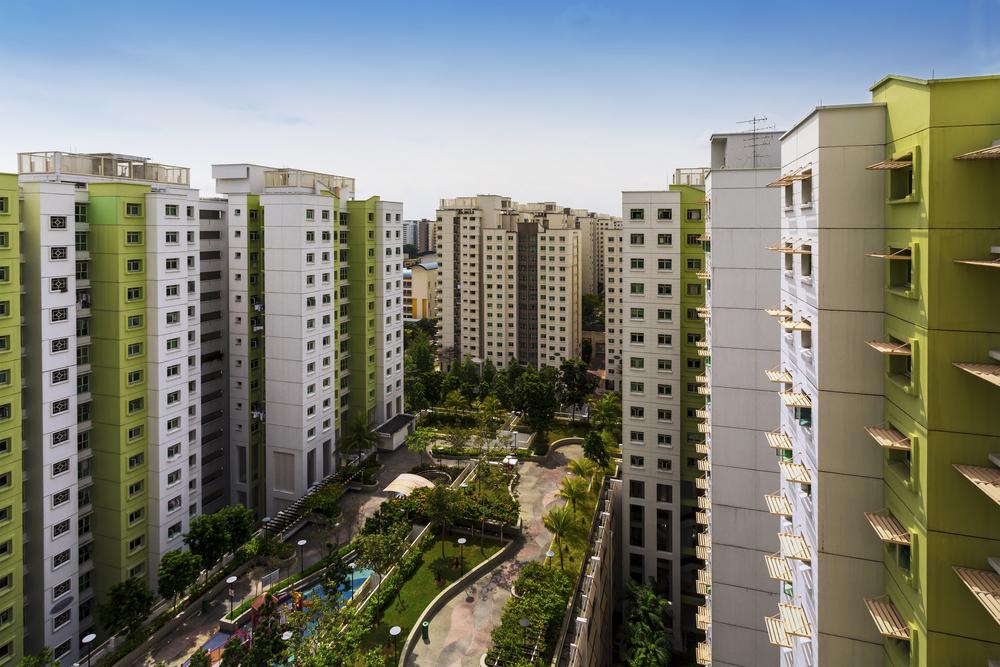 In a thrilling turn of events, the highly anticipated Toa Payoh Government Land Sales (GLS) site has finally attracted a staggering $968 million bid after lying dormant for eight long years. This unexpected surge of interest in the prime land parcel comes as a surprise to many property enthusiasts and industry insiders alike. Key players in the real estate market, including CDL, Frasers Property, and Sekisui House, have engaged in a fierce bidding war that has left observers on the edge of their seats.
The Toa Payoh GLS Site: A Long-Awaited Opportunity
What's the Story Behind the Toa Payoh GLS Site?
The Toa Payoh GLS site has been a topic of discussion in Singapore's real estate arena for nearly a decade. Situated in the heart of Toa Payoh, this prime piece of land has remained undeveloped since its initial release by the government eight years ago. Its strategic location and potential for development have made it a highly coveted asset within the property market.
Why Did It Take Eight Years for Bidders to Show Interest?
One of the most pressing questions on everyone's minds is why it took so long for bidders to show interest in this prime land parcel. Various factors, including market conditions, economic uncertainties, and shifting development priorities, contributed to the prolonged wait. However, the recent surge in demand for prime real estate in Singapore has reignited interest in the Toa Payoh GLS site.
CDL, Frasers Property, and Sekisui House: Titans in the Bidding War
Three major players, City Developments Limited (CDL), Frasers Property, and Sekisui House, have emerged as the frontrunners in the race to secure the Toa Payoh GLS site. These industry giants have a reputation for their innovative developments and deep pockets, making this bidding war all the more intense.
The Bidding War: A High-Stakes Showdown
CDL: The Veteran Contender
CDL, a veteran in Singapore's real estate scene, has a history of transformative projects. The company's extensive portfolio includes iconic developments such as South Beach Residences and The Quayside Collection. With their vast experience, CDL is poised to turn the Toa Payoh GLS site into a masterpiece.
Frasers Property: A Strong Competitor
Frasers Property has also thrown its hat into the ring, showcasing its commitment to delivering quality developments in Singapore. Their notable projects like Seaside Residences and Rivière have earned them a solid reputation among homebuyers. Frasers Property's participation adds another layer of excitement to the bidding war.
Sekisui House: The Japanese Contender
Hailing from Japan, Sekisui House has made its mark on the global real estate stage with innovative and sustainable developments. Their entry into the Toa Payoh GLS site bidding war highlights the international appeal of this prime location.
The Impact on Singapore's Property Landscape
A Potential Game-Changer
The outcome of this bidding war has the potential to reshape Singapore's property landscape. The Toa Payoh GLS site's central location and ample space offer opportunities for a diverse range of developments, from residential to commercial and mixed-use projects.
Spurring Innovation and Quality
The involvement of renowned developers like CDL, Frasers Property, and Sekisui House is expected to raise the bar for innovation and quality in Singapore's real estate market. This bidding war signifies a commitment to delivering exceptional projects that cater to the evolving needs of residents and businesses.
FAQs: Addressing Common Questions
1. What is the Toa Payoh GLS site's exact location?
The Toa Payoh GLS site is centrally located in Toa Payoh, offering easy access to amenities and transportation hubs.
2. What are the potential developments for this site?
The site has the potential for various developments, including residential, commercial, and mixed-use projects.
3. When is the expected completion date for the winning bidder's project?
The completion date will depend on the specific plans of the winning bidder, but it is expected to be a few years from now.
4. How will this bidding war affect property prices in the Toa Payoh area?
The bidding war may lead to increased property prices in the Toa Payoh area, driven by heightened demand and anticipation of future developments.
5. Are there any sustainability initiatives planned for this project?
Developers are increasingly focusing on sustainability, so it's likely that the winning bidder will incorporate eco-friendly features into their development.
6. Will there be public amenities within the development?
The inclusion of public amenities is a possibility, as developers often aim to enhance the overall livability of their projects.
Conclusion: A Bright Future for Toa Payoh
As the bidding war for the Toa Payoh GLS site unfolds, Singaporeans and property enthusiasts eagerly await the final outcome. With CDL, Frasers Property, and Sekisui House vying for this prime piece of real estate, the future development promises to be nothing short of spectacular. Stay tuned for updates on this groundbreaking chapter in Singapore's property history.
https://www.j-den.com/wp-content/uploads/2023/03/Project_Logo_For-JDen-Condo_Mixed_Development_at_Jurong_East_Central_by_CapitaLand.png
0
0
mysst
https://www.j-den.com/wp-content/uploads/2023/03/Project_Logo_For-JDen-Condo_Mixed_Development_at_Jurong_East_Central_by_CapitaLand.png
mysst
2023-11-21 23:14:02
2023-11-21 23:14:02
Exciting Bidding War Erupts Over Toa Payoh GLS Site After Eight Years